Special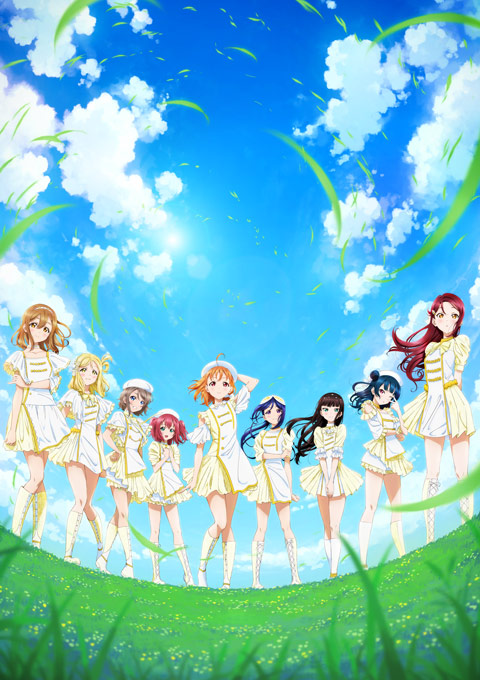 Love Live! Sunshine!! Aqours 6th LoveLive! ~KU-RU-KU-RU Rock 'n' Roll TOUR~ <WINDY STAGE>
[Paid streaming concert with audio commentary]
Love Live! Sunshine!!
Aqours 6th LoveLive! ~KU-RU-KU-RU Rock 'n' Roll TOUR~
<WINDY STAGE>Day.2
【with audio commentary by Aqours】
Streaming Details
Day.2 concert of Love Live! Sunshine!! Aqours 6th LoveLive! ~KU-RU-KU-RU Rock 'n' Roll TOUR~ <WINDY STAGE> with audio commentary by cast members reflecting back on the concert.
The audio commentary is pre-recorded.
The audio commentary cannot be switched on/off.
Please note that the audio commentary is in Japanese only, with no subtitles.
Schedule
September 2, 2022(Fri) 20:00 (JST)

– September 8, 2022(Thu) 23:59 (JST)
The concert cannot be rewound during the initial streaming from September 2, 2022(Fri) 20:00 (JST). Also during this time, if you watch from the middle of the show, you will be able to watch from that point forward and you cannot rewind and playback.
After the initial streaming, the concert can be rewound and fast-forwarded.
Ticket
Viewing ticket JPY 6,000 (tax included)
Audio Commentary Cast
Nanaka Suwa (as Kanan Matsuura) ,

Shuka Saito (as You Watanabe),

Aina Suzuki (as Mari Ohara)
Live performance
Anju Inami(as Chika Takami),Rikako Aida(as Riko Sakurauchi),Nanaka Suwa(as Kanan Matsuura),Arisa Komiya(as Dia Kurosawa),Shuka Saito (as Yoh Watanabe),Aika Kobayashi(as Yoshiko Tsushima),Kanako Takatsuki (as Hanamaru Kunikida),Aina Suzuki(as Mari Ohara),Ai Furihata (as Ruby Kurosawa)
Uranohoshi Symphony Orchestra
■PIA LIVE STREAM

Available in the following countries and regions

<North America>

United States

<Europe>

Netherlands, Greece, Germany, Belgium, Romania, Hungary, Denmark, Ireland, Finland, Portugal, United Kingdom, Spain, France, Italy, Norway, Czech Republic, Bulgaria, Sweden, Austria, Poland, Switzerland

<Asia Pacific>

India, Malaysia, Hong Kong, Philippines, South Korea, Singapore, Taiwan, Australia

<Latin America and the Caribbean>

Colombia, Argentina, Brazil, Chile

<Middle East>

United Arab Emirates, Bahrain, Israel

<Africa>

South Africa, Kenya

Sales period:
August 22, 2022(Mon) 21:00 (JST) - September 8, 2022(Thu) 20:00 (JST)
■eplus「Streaming+」

Available in the following countries and regions

<North and South America>

Canada, United States, Brazil

<Asia Pacific>

Australia, HongKong, Indonesia, South Korea, Macau, Malaysia, New Zealand, Philippines, Singapore, Taiwan, Thailand

<Europe>

United Kingdom

Sales period:
August 22, 2022(Mon) 21:00 (JST) - September 8, 2022(Thu) 20:00 (JST)
【Caution】

Please check the ticket agency for details on how to purchase and watch tickets.
A fee will be charged for this live stream event. All rights are reserved by the organizer.
Commercial use as well as private use such as filming, recording and advertising of distributed video are prohibited.
Please enjoy with good manners.

【Support】

<PIA LIVE STREAM> http://t.pia.jp/sp/inbound/faq.html
<eplus「Streaming+」>
■Inquiry Regarding Ticket https://eplus.jp/ib-inquiry/ ▼User Guide https://eplus.jp/sf/guide/streamingplus-userguide/en ■Q&A https://eplus.jp/sf/guide/streamingplus-userguide/qa/en